D-Glucosamine HCl
Chemical Name: 2-Amino-2-deoxy-ß-D-Glucan-Hydrochloride
Molecular Formula: C6H14NO5·HCl
Molecular Weight: 215.64
Chemical Structure: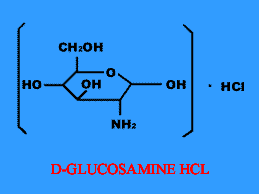 CAS NO.: 66-84-2
Customs commodity code:29329990.90

Product property & Uses:
This product is natural amine sugar extracted from the Chitin in the sea shrimp and crab shell, as food additive and raw material for pharmacy. It is white crystal line powder, non-harmful, odourless, non-pollutive, non-corrosive, non-burnable, non-explosive, according with the export standard of WTO.

Specification & Package:
Content >=99.5%
Particle size>=30Mesh,100Mesh(or other sizes)
Packed hermetically in 2 layers plastic bags(PE) and fiber drum(or carton)
Outer size: 36×36cm
Net weight: 25kg
Gross weight: 27.5kg
Each 20-feet standardized container can pack 16 tons.